Menu
Products

Culinary

Wholefoods

Superfoods

Botanicals

Oils & Tinctures

Organic

Other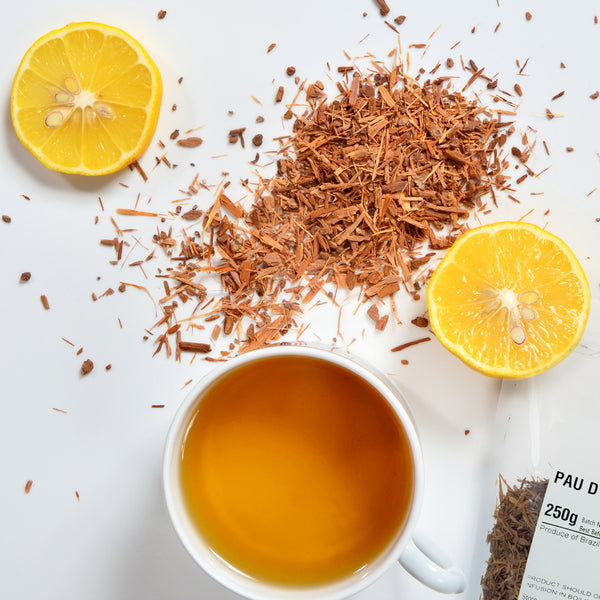 Pau D'Arco
Product Code: 09PAU
Info
Ingredients & Allergens
Pau Darco
DESCRIPTION
Product: Pau D'Arco 
Latin Name: Tabebuia impetiginosa syn. Tabebuia avellanedae
Plant Family: Bignoniaceae
Other Names: Trumpet Tree, Ipê, Lapacho, Pink Ipê, Pink Lapacho, Taheebo-Tree, Tajy, Bow Tree and lpê Roxo.
Description: If these reddish, brown shredded dried bark have taken your interest then you've got great taste… Now all you have to do is experience their earthy taste with a slight hint of fruity flavour and woody tones!
SUGGESTED USE
Steep in boiling water, strain and serve with lemon juice, milk, or honey. If you're an avid gardener, then use Pau D'Arco as a natural insect repellent in the garden!
DISCLAIMER
You should always read the label before consuming or using the product and never rely solely on the information presented here.