Menu
Products

Culinary

Wholefoods

Superfoods

Botanicals

Oils & Tinctures

Organic

Other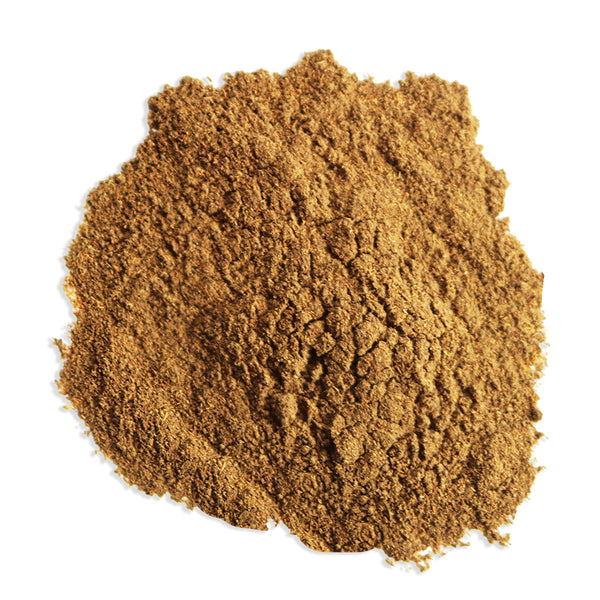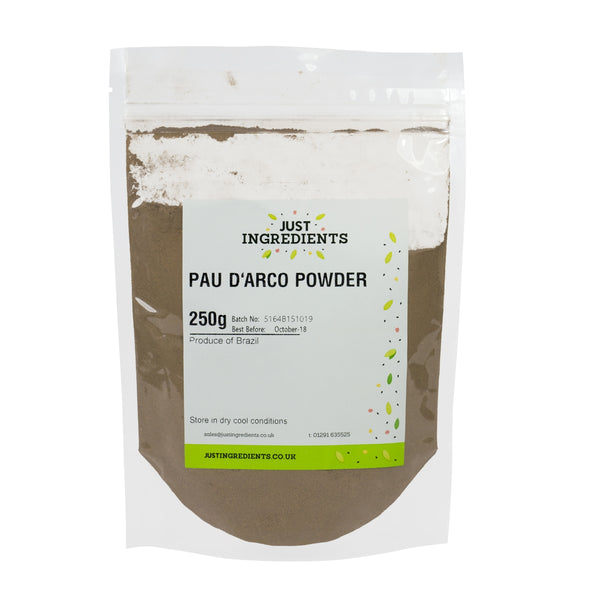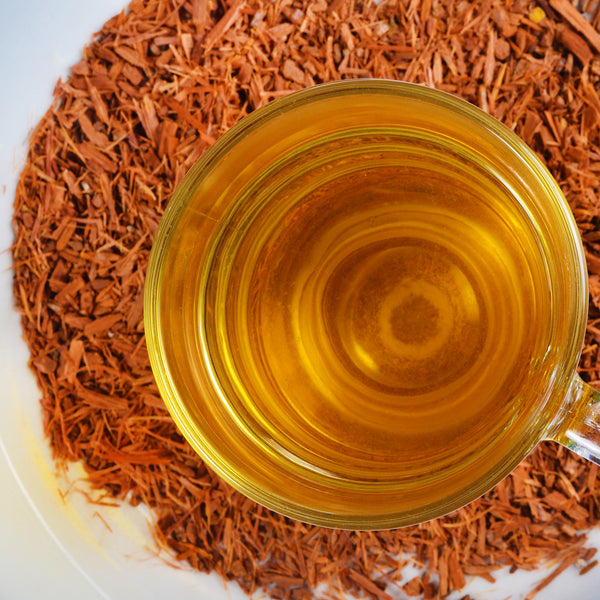 Pau D'Arco Powder
Product Code: 24PAU
Info
Ingredients & Allergens
Pau Darco
DESCRIPTION
Product: Pau D'Arco Powder. Produced from the Inner bark.
Latin Name: Tabebuia impetiginosa syn. Tabebuia avellanedae
Plant Family: Bignoniaceae
Other Names: Trumpet Tree, Ipê, Lapacho, Pink Ipê, Pink Lapacho, Taheebo-Tree, Tajy, Bow Tree Ébénier de Guyane, Lébène, Pink Trumpet Tree, Quebracho, Taheebo Tea, Tecoma ipe, Thé Taheebo, Trumpet Bush and lpê Roxo.
Description: If this reddish, brown powder has taken your interest then you MUST experience its earthy taste with a slight hint of fruity flavour and woody tones.
SUGGESTED USE
Mix into healthy herbal tea blends or if you're an avid gardener you'll know that Pau D'Arco makes a natural insect repellent!
DISCLAIMER
You should always read the label before consuming or using the product and never rely solely on the information presented here.