Menu
Products

Culinary

Wholefoods

Superfoods

Botanicals

Oils & Tinctures

Organic

Other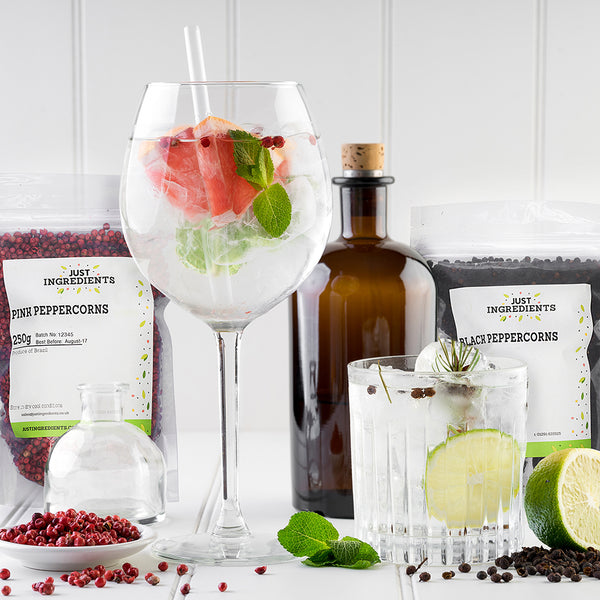 Pink Peppercorns
Product Code: 12PPC
Info
Ingredients & Allergens
Pink Peppercorns
DESCRIPTION
Product: Pink Peppercorns
Latin Name: Shinus terebenthifolius
Plant Family: Anacardiaceae
Other Names: Brazilian Pepper, Aroeira, Rose Pepper, Christmasberry, Poivre Rose, Baies Roses, Rosé-Pfeffer, Pepe Rosa, Schino Brasiliano, Pimienta Roja, Pimienta Rosa & Rosépeppar.
Description: It's difficult not to romanticise Pink Peppercorns because these spicy berries are simply perfect! What's more, these little pink jewels have a rose-like scent and a more rounded pepperiness than everyday peppercorns. Pink Peppercorns lend food a different kind of heat, closer to chillies but with the same peppery bite, wrapped in a sweet fruity flavour reminiscent of a berry with serious attitude!
SUGGESTED USE
Stir into peppercorn sauce and serve with steak or make your own pepper blend by adding to your pepper mills at home. Mix into salad dressings, marinades, vinegars, and fruit syrups or use to garnish gin cocktails!
DISCLAIMER
You should always read the label before consuming or using the product and never rely solely on the information presented here.