Menu
Products

Culinary

Wholefoods

Superfoods

Botanicals

Oils & Tinctures

Organic

Other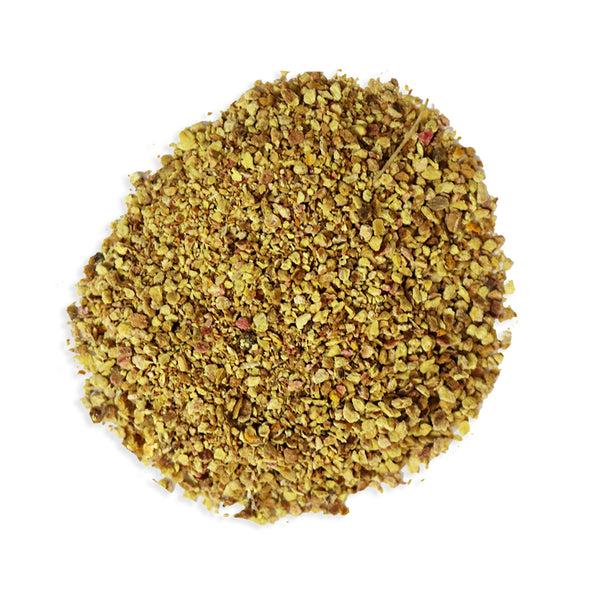 Pomegranate Peel
Product Code: 05POM
Info
Ingredients & Allergens
Pomegranate Peel
DESCRIPTION
Product: Pomegranate Peel
Latin Name: Punic granatum
Plant Family: Punicaceae
Description: Please welcome our Pomegranate Peel! Slightly bitter yet fruity, this GMO free, non-irradiated dried peel is an easy way to incorporate pomegranate flavours into your cuisine.
SUGGESTED USE
Mix into potpourri to bring a natural scent to your home, infuse in boiling water with green tea for a refreshing cuppa or enjoy a classic builders tea with a pomegranate twist! Add to sugar, pepper or salt grinders and you can thank us later…
DISCLAIMER
You should always read the label before consuming or using the product and never rely solely on the information presented here.