Menu
Products

Culinary

Wholefoods

Superfoods

Botanicals

Oils & Tinctures

Organic

Other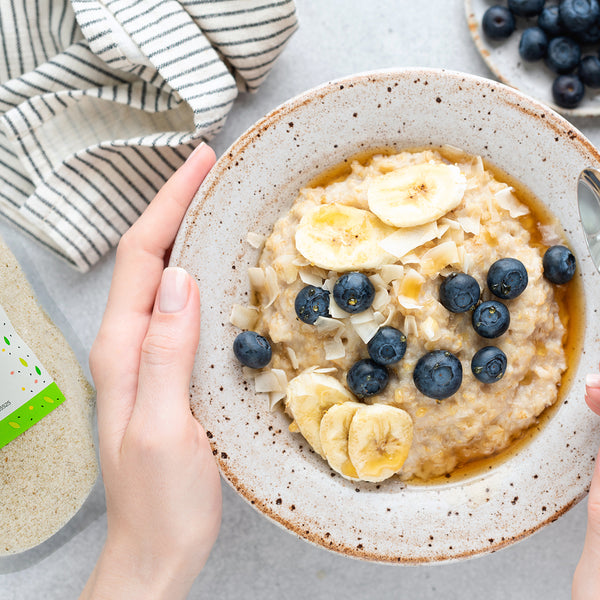 Psyllium Husk Powder
Product Code: 24PSH
Info
Ingredients & Allergens
Psyllium
DESCRIPTION
Product: Psyllium Husk Powder 
Latin Name: Plantago ovate syn. Plantago decumbens, Plantago ispaghula.
Plant Family: Plantaginaceae 
Other Names: Desert Indianwheat, Blond Psyllium, Blond Plantago, Che Qian Zi, Indian Plantago, Ipágula, Isabgola, Isabgul, Ispagol, Pale Psyllium, Psilio, White Psyllium, Sand Plantain & Spogel.
Description: Looking to add extra fibre to your diet? Psyllium Husk Powder to the rescue! It's never been easier to incorporate this mild tasting ingredient into your lifestyle.
SUGGESTED USE
Pack homemade supplements with Psyllium Husk Powder and take when needed or simply mix into breakfast cereals, breads, biscuits, and cereal bars.
DISCLAIMER
You should always read the label before consuming or using the product and never rely solely on the information presented here.