Menu
Products

Culinary

Wholefoods

Superfoods

Botanicals

Oils & Tinctures

Organic

Other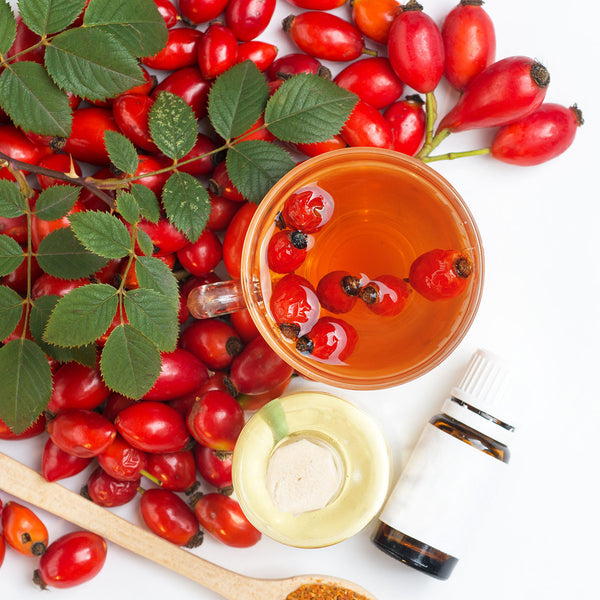 Rosehip Shells
Product Code: 09ROS
Info
Ingredients & Allergens
Rosehip Shells
DESCRIPTION
Product: Rosehip Shells
Latin Name: Rosa canina 
Plant Family: Rosacea 
Other Names: Dog Rose, Brier Rose, Brier Bush, Dog Berry, Hep Tree, Hip Fruit, Hop Fruit, Hogseed, Sweet Brier, Wild Brier, Witches Brier, Rosier Sauvage, Rosier des Haies, Rose de Chien & Swine Rose.
Description: Rosehip is, of course, a fruit… The same family as apples in fact! But what does it taste like? Well, it has a delicate, floral flavour that's slightly sweet with a distinct tart aftertaste. Small, round, and typically red or orange, we guarantee you'll adore our Rosehip Shells!
SUGGESTED USE
Brew a cup of Rosehip tea or put your hand to homemade wine, jellies, cordials, and syrups. The shells can even be added to potpourri as a means of retaining the perfume of the blend! Did you know, in Scandinavia, Rosehip is used to make popular soups, desserts and tea?
DISCLAIMER
You should always read the label before consuming or using the product and never rely solely on the information presented here.