Menu
Products

Culinary

Wholefoods

Superfoods

Botanicals

Oils & Tinctures

Organic

Other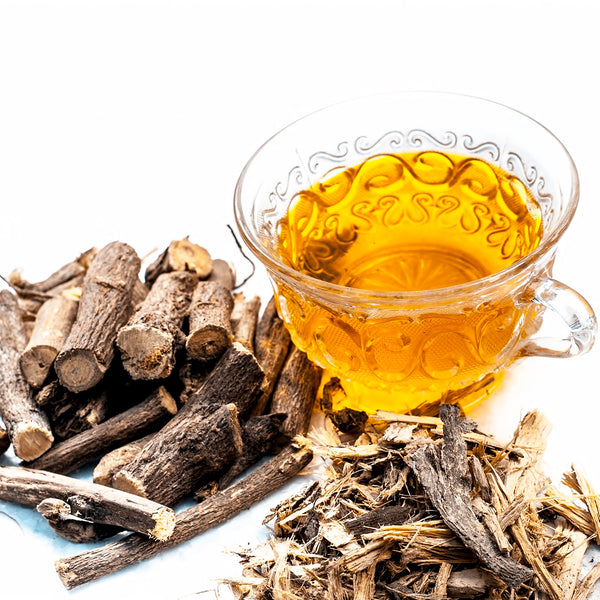 Sarsaparilla
Product Code: 09SA
Info
Ingredients & Allergens
Sarsparilla Root
DESCRIPTION
Product: Sarsaparilla
Latin Name: Smilax regelii syn. Smilax ornate, Smilax medica, Smilax officinalis, Smilax sarsaparilla.
Plant Family: Liliaceae 
Other Names: Indian Sarsaparilla, Jamaican Sarsaparilla, Brown Sarsaparilla, Zarzaparrilla, Anantamool, Bamboo Briar, Red-Bearded Sarsaparilla, Khao Yen, Saparna, Jupicanga, Maahali, Nannari Root & Coclmeca.
Description: To look at Sarsaparilla you'd never guess it has a lightly sweet and creamy flavour, with a vanilla fragrance!
SUGGESTED USE
The dried root is often used to make the famously sweet soft drink known as "Sarsaparilla", but you can simply use it to brew your own healthy herbal tea at home!
DISCLAIMER
You should always read the label before consuming or using the product and never rely solely on the information presented here.