Menu
Products

Culinary

Wholefoods

Superfoods

Botanicals

Oils & Tinctures

Organic

Other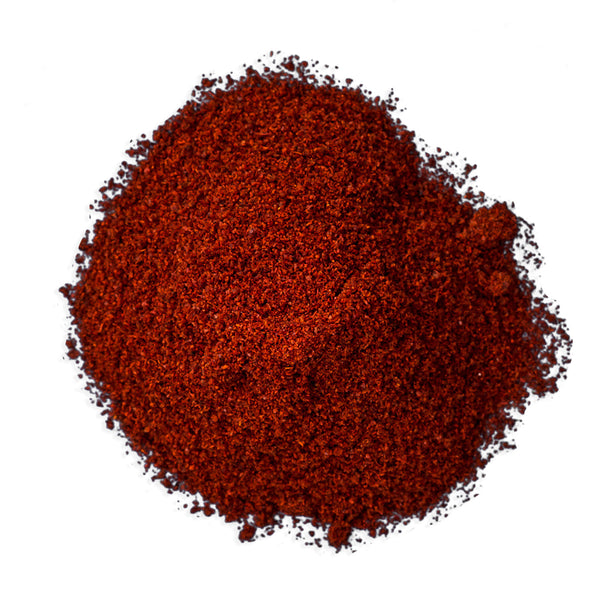 Smoked Paprika
Product Code: 11PIM
Info
Ingredients & Allergens
Paprika
DESCRIPTION
Product: Smoked Paprika 
Latin Name: Capsicum annuum
Plant Family: Solanaceae
Other Names: Smoked Pimento, Pimentón Ahumado, Piment Doux Fumé, Geräucherte Paprika, Fumou Páprica & Affumicato Paprika.
Description: Paprika has a subtle earthiness, with a sweet peppery taste (after all, it comes from red peppers). While Smoked Paprika has all the appeal of the original, the smoked version has the added bonus of a distinct chargrilled flavour!
SUGGESTED USE
Authentic Spanish flavours? Our Smoked Paprika has got you covered! Mix into stews, casseroles, soups, and chorizo recipes. Paprika pairs especially well with eggs, meat, fish, and vegetables and offers an extra kick of smoky flavour to sauces, dressings, and marinades. Stir into paella and goulash dishes and sprinkle over potato salads, devilled eggs, rice dishes and potatoes prior to roasting. Make baked beans go from zero to hero by mixing in a little onion powder and Smoked Paprika and serve on top of a jacket potato for a quick lunch with a kick (you can thank us later).
DISCLAIMER
You should always read the label before consuming or using the product and never rely solely on the information presented here.