Menu
Products

Culinary

Wholefoods

Superfoods

Botanicals

Oils & Tinctures

Organic

Other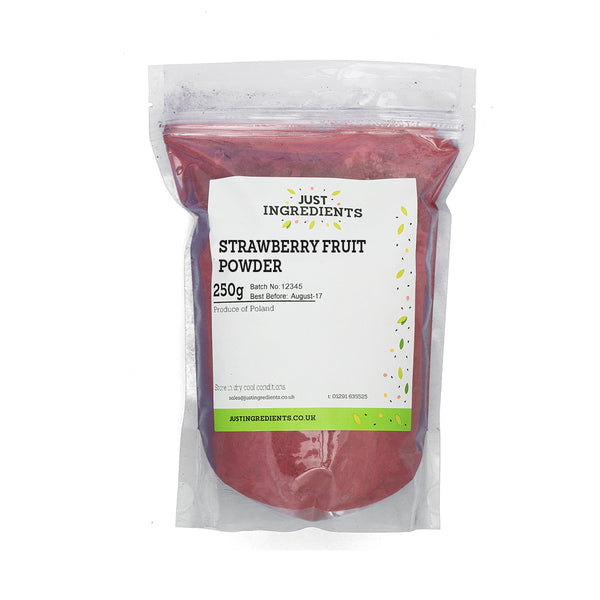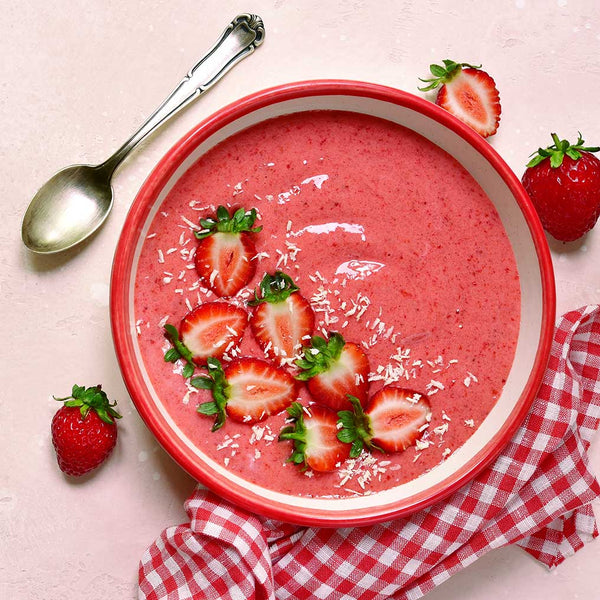 Strawberry Fruit Powder
Product Code: 07STR
Product
Info
Nutrition
Reviews
Info
Ingredients & Allergens
Strawberry Fruits
DESCRIPTION
Product: Strawberry Fruit Powder
Latin Name: Rose 
Plant Family: Fragaria ananassa
Other Names: Fragaria Virginiana, garden strawberry, wild strawberry, beach strawberry and Chilean, fragaria.
Description: You won't find any artificial colours here just pure Strawberry… Yes, it's hard to believe that this pretty pink powder is all natural but it's true! It's never been easier to transform your bakes and beverages into strawberry flavoured delights thanks to our Strawberry Fruit powder.
SUGGESTED USE
Use this healthy fruit powder as a natural strawberry flavouring in smoothies, juices, milkshakes, porridge, and even baked goods such as biscuits, cakes, and cheesecakes! Ditch the pink artificial colours and reach for a pack of our Strawberry Fruit Powder instead.
DISCLAIMER
You should always read the label before consuming or using the product and never rely solely on the information presented here.
Nutrition
NUTRITIONAL INFORMATION
Nutrition per 100g
Energy
1577 kJ
372 kcal
Fat
1g
of which saturates
0.14g
Carbohydrate
84.9g
of which sugars
84.9g
Fibre
4.9g
Protein
3.4g
Salt
0.12g
Looking for ingredients?
Click on the info tab.