Menu
Products

Culinary

Wholefoods

Superfoods

Botanicals

Oils & Tinctures

Organic

Other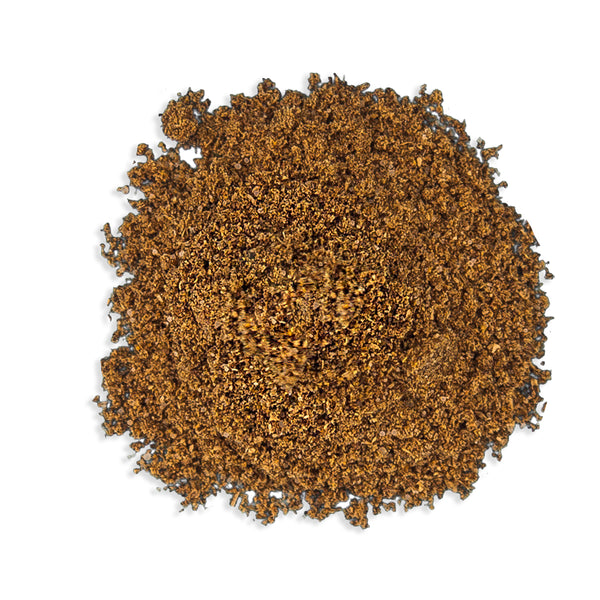 Tandoori Spice Blend
Product Code: 11TA
Info
Ingredients & Allergens
Coriander, Sea Salt, Cumin, Fenugreek, Cassia, Onion, Ginger, Paprika, Black Pepper, Chilli, Garlic, Cloves, Nutmeg, Celery
Allergy Advice: Contains celery.
DESCRIPTION
Product: Tandoori Spice Blend 
Description: You've just hit the jackpot, our Tandoori Spice Blend is a classic mix of fragrant spices, specially selected to help you create mouth-watering tandoori dishes from the comfort of your home (without the fuss!) Enjoy the authentic flavours or coriander, sea salt, cumin, fenugreek, cassia, onion, ginger, paprika, black pepper, chilli, garlic, cloves, nutmeg and celery in this aromatic, spicy blend.
SUGGESTED USE
If you love the taste of tandoori chicken and chicken tikka masala, then our Tandoori Spice is right up your street! Use to coat chicken and meaty fish prior to grilling or add to plain yoghurt for the perfect marinade for chicken. Sprinkle on to potato wedges and veg prior to roasting for a spicy twist, stir into dips and chutneys or add to naan bread and chapatti recipes for a little kick of heat!
DISCLAIMER
You should always read the label before consuming or using the product and never rely solely on the information presented here.