Menu
Products

Culinary

Wholefoods

Superfoods

Botanicals

Oils & Tinctures

Organic

Other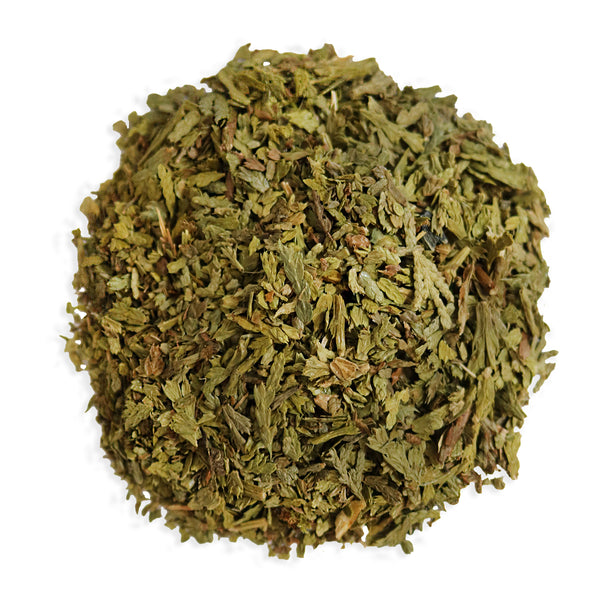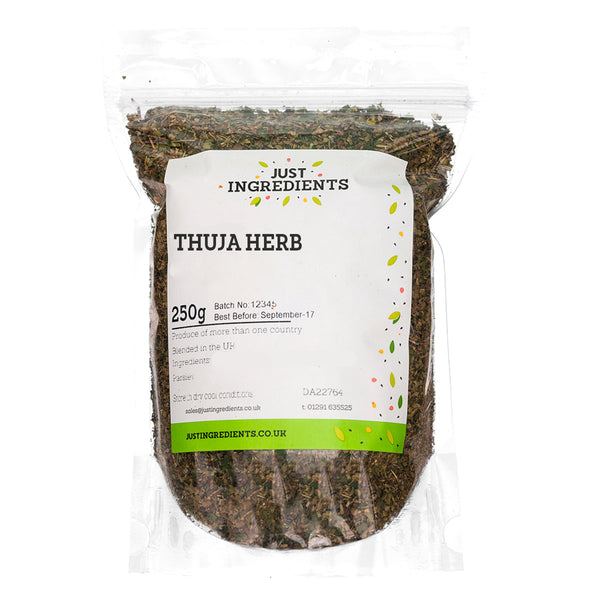 Thuja Herb
Product Code: 09THU
Info
Ingredients & Allergens
Thuja Herb
DESCRIPTION
Product: Thuja Herb
Latin Name: Thuja occidentalis syn. Cupressus arborvitae, Juniperus ericoides, Retinispora devriesiana. 
Plant Family: Cupressaceae
Other Names: Tree of Life, Northern White Cedar, Yellow Cedar, Atlantic White Cedar, Eastern White Cedar, Swamp Cedar, False White Cedar, Hackmatack, Lebensbaum, Thuia du Canada, Techny Arborvitae, American Arborvitae & Arborvitae
Description: You may not be familiar with Thuja Herb but once you experience its spicy flavour, you'll wonder how you ever lived without it!
SUGGESTED USE
Use Thuja Herb as an insect repellent or add to incense blends. If cooking with the herb, use sparingly because this herb has a strong taste.
DISCLAIMER
You should always read the label before consuming or using the product and never rely solely on the information presented here.