Menu
Products

Culinary

Wholefoods

Superfoods

Botanicals

Oils & Tinctures

Organic

Other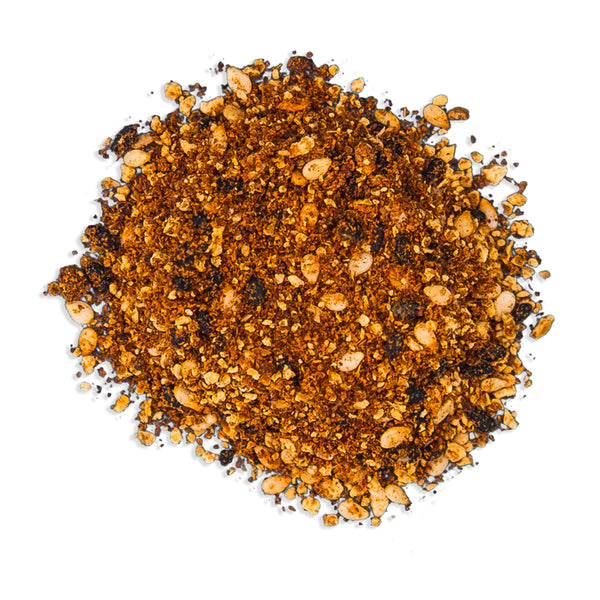 Togarashi (Shichimi) Spice Blend
Product Code: 15TOG
Product
Togarashi (Shichimi) Spice Blend
---
Info
Ingredients & Allergens
Chilli, Orange Peel, Black Sesame, White Sesame, Ginger, Sichuan Peppercorns, Kelp
Allergy Advice: Contains sesame.
DESCRIPTION
Product: Togarashi Spice Blend 
Description: You may know Togarashi Spice as Shichimi or Japanese Seven Spice, but we know it as our classic blend of chilli, black sesame seed, white sesame seeds, orange peel, ginger root, Sichuan pepper and seaweed! If you're looking for a hot and fiery authentic spice blend, then our Togarashi Spice Blend is the perfect match…
SUGGESTED USE
The worlds your oyster when it comes to this blend, but we suggest starting by using our tantalising Togarashi Blend as a seasoning as you would salt and pepper. Use to season soups, noodles and rice dishes then move on to flavouring tofu and rice crackers. Bring the flavours of Japan to your table by whipping up traditional udon noodles, yakitori, tempura, and steamed veg or mix into salad dressings and marinades.
DISCLAIMER
You should always read the label before consuming or using the product and never rely solely on the information presented here.