Menu
Products

Culinary

Wholefoods

Superfoods

Botanicals

Oils & Tinctures

Organic

Other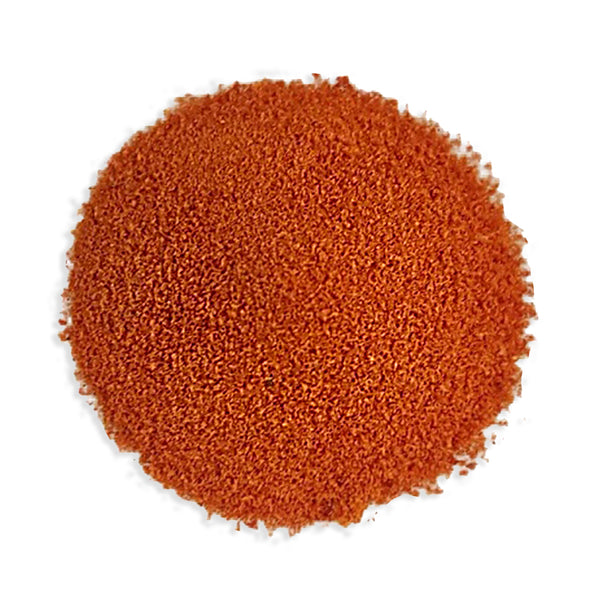 Tomato Powder
Product Code: 07TOM
Info
Ingredients & Allergens
Tomato, Anti-caking agent silicon dioxide (E551) (1.0%)
DESCRIPTION
Product: Tomato Powder 
Latin Name:  Solanum lycopersicum
Plant Family: Nightshade
Description: Made from tomatoes this deep red umami powder is rich and sweet in flavour and makes cooking oh so convenient. It's never been easier to incorporate the famous flavours of tomato to any dish in an instant!
SUGGESTED USE
Tomato Powder pairs well with almost everything but especially paprika and garlic! Add extra tomato flavour to a classic winter warming bowl of tomato soup, mix into homemade bread recipes and use to enhance tomato sauces. Try something new by sprinkling onto popcorn, stir into coleslaw or create a salad dressing without adding the moisture tomatoes offer. Add a zing of flavour to summertime salsas or simply stir into stews, casseroles, and marinades.
DISCLAIMER
You should always read the label before consuming or using the product and never rely solely on the information presented here.