Menu
Products

Culinary

Wholefoods

Superfoods

Botanicals

Oils & Tinctures

Organic

Other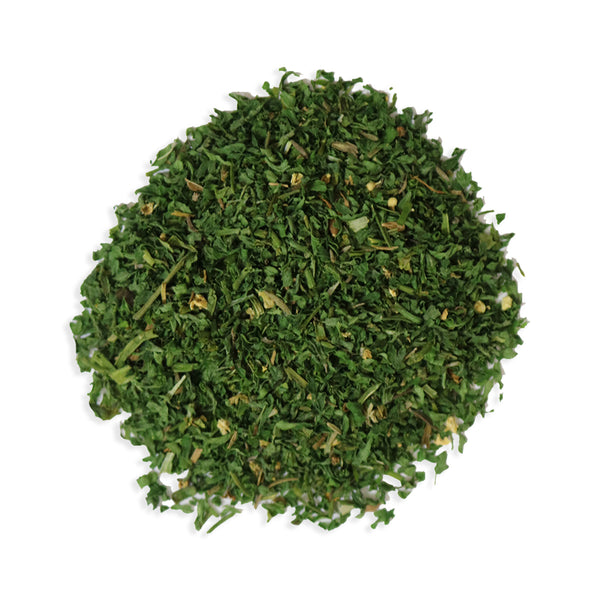 Vegetable Seasoning
Product Code: 15VEG
Info
Ingredients & Allergens
Parsley, Chives, Thyme, Aniseed, Elderflowers
DESCRIPTION
Product: Vegetable Seasoning
Description: This versatile blend of high-quality parsley, chives, thyme, aniseed, and elderflowers has an aromatic, earthy flavour that's ideal for those who don't want to create their own herb blends at home!
SUGGESTED USE
Our versatile Vegetable Seasoning isn't just for flavouring veg (although, it does pair especially well with carrots, tomatoes, and potatoes). Use as a marinade, rub and seasoning or mix into homemade burgers, salad dressings, yoghurt dips and breadcrumb coatings. Get creative!
DISCLAIMER
You should always read the label before consuming or using the product and never rely solely on the information presented here.