Asparagus Puff Pastry Swirls
Make these easy yet impressive finger food appetisers in no time at all!
Ingredients
2
tablespoons
Parmesan cheese
Instructions
Preheat the oven to 200C and line a baking tray with baking paper.
Mix the cream cheese with the zest of one lemon. Dust a clean work surface with flour, roll out the puff pastry into a rectangular shape and spread the cream cheese mixture on to the pastry. Season with salt and pepper.
Carefully cut the pastry into 10 long, thin strips. Wrap each pastry strip around an asparagus spear and place onto the prepared baking tray. Lightly brush the pastry with the beaten egg and sprinkle Parmesan cheese on top.
Pop in the oven for 15 to 20 minutes or until golden brown and serve!
Browse more Recipes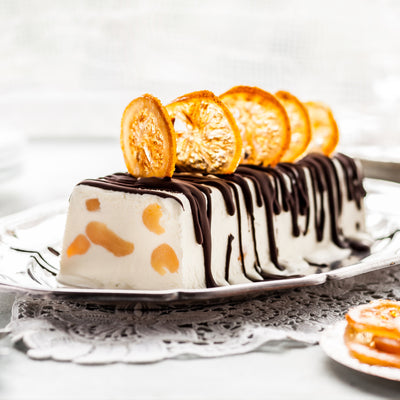 Christmas Semifreddo
Go Italian this Christmas with our Christmas Pudding Semifreddo!