Beetroot & Rooibos Tea
Beautiful beets and rooibos tea... yum yum!
Instructions
Boil the water, steep the rooibos tea in the water a long with the cinnamon stick, cloves, peppercorns and stir in the ginger. Leave for 10 minutes then strain to remove ingredients.
Stir in the honey and leave to cool. Add the beetroot juice and powder, mix well, pour into 4 glasses with ice and milk.
Browse more Recipes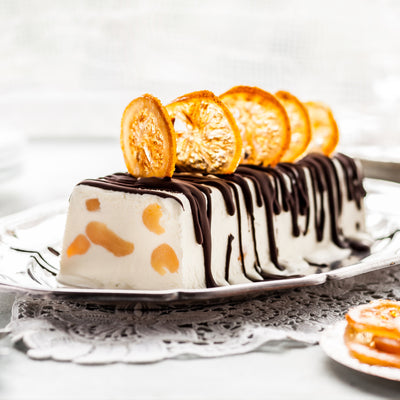 Christmas Semifreddo
Go Italian this Christmas with our Christmas Pudding Semifreddo!