Black Bean Brownies
Featured Product:
Black Turtle Beans
Shop Now
Decadent black bean brownies topped with cashew frosting... Need we say more?!
Ingredients
Brownies
1/2
teaspoon
Baking powder
Frosting
200
g
Cashews
soaked over night and drained
2
tablespoons
Maple syrup
Instructions
Brownies
Preheat the oven to 175C and line a brownie tray with baking paper. Tip the beans, cacao powder, oats, salt, maple syrup, sugar, oil, vanilla and baking powder into a food processor until smooth.
Stir in the cacao nibs and pour the mixture in the prepared tray. Pop in the oven for 15 to 18 minutes then leave to cool. Once cool cut into equal squares.
Frosting
Blend the cashews, milk, syrup, cinnamon and vanilla together until smooth. Spread on top of the brownies and sprinkle with edible flowers.
Browse more Recipes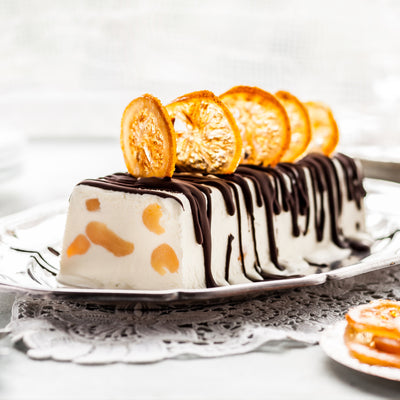 Christmas Semifreddo
Go Italian this Christmas with our Christmas Pudding Semifreddo!