Candy Cane Cocktails
Featured Product:
Organic Coconut Sugar
Shop Now
Sip, sip, hooray! These candy cane cocktails will make your day...
Ingredients
Candy Cane Vodka
Cocktail
55
ml
Creme de cacao (white)
Garnish
Instructions
Pop the candy canes into a food processor and pulse into a fine powder. Funnel the candy cane into the bottle of vodka, shake to mix and leave overnight. (Strain before using).
Rim a glass with crushed candy cane and sugar. Fill a cocktail shaker with ice, add the vodka, creme de cacao, syrup and cream. Shake well, strain into the glass and enjoy!
Browse more Recipes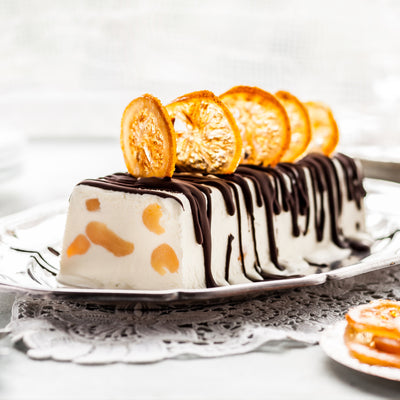 Christmas Semifreddo
Go Italian this Christmas with our Christmas Pudding Semifreddo!