Christmas Semifreddo
Featured Product:
Nutmeg Ground
Shop Now
Go Italian this Christmas with our Christmas Pudding Semifreddo!
Ingredients
250
g
Christmas pudding or currants/fruits
Instructions
In a large bowl or using an electric mixer, beat the cream, mascarpone and nutmeg together until soft peaks form. Pour the mixture into a bowl and chill.
Bring some water in a saucepan to a simmer, place a bowl on top and add 8 egg yolks and sugar to the bowl and whisk to form a thick consistency.
Remove from the heat and beat until cool, fold in the cream mixture and pieces of Christmas pudding. Pour the mixture into a mould or loaf tin and chill overnight. Drizzle with chocolate, top with orange slices and place in the freezer until ready to serve.
Browse more Recipes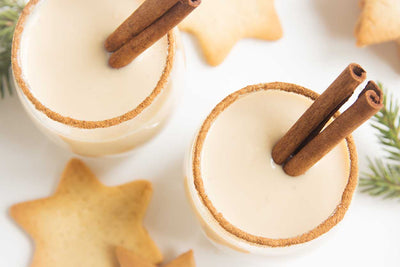 Cinnamon Eggnog
Sip on a traditional and indulgent beverage this Christmas with our easy recipe...