Easy Chocolate Fudge
You only need 3 simple ingredients to make your own chocolate fudge!
Instructions
Line a square pan with baking paper. Place the chocolate and milk in a large bowl and microwave for one minute. Stir well to combine and allow the heat to melt the chocolate chips until smooth.
Stir in the vanilla then pour into the prepared pan. Top with pecans, dried raspberries, strawberries, marshmallows and your favourite sweet treats.
Browse more Recipes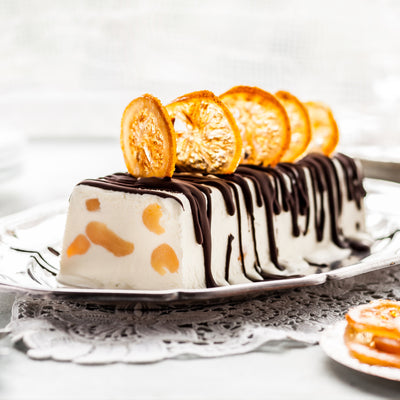 Christmas Semifreddo
Go Italian this Christmas with our Christmas Pudding Semifreddo!