Easy Easter Cupcakes
Easter Sunday will be egg-cellent when you introduce your taste buds to these easy Easter cupcakes!
Ingredients
Cupcakes
1/2
teaspoon
Cider vinegar
1/2
teaspoon
Baking powder
Icing
Instructions
Cake
Heat the oven to 180C and line a cupcake baking tray with cupcake cases.
In a jug, combine the milk and vinegar together and leave to thicken.
In a large mixing bowl, beat the butter and sugar together, whisk in the vanilla then gradually add a splash of milk mixture and a spoonful of flour at a time while mixing. Fold in the remaining flour, the baking powder and a pinch of salt.
Spoon the mixture evenly amongst the cases and bake for 25 - 30 minutes or until golden and risen then leave to cool.
Icing
Sift the icing sugar into a bowl and gradually add the warm water until the icing becomes thick enough to coat the back of a spoon. Add more water if needed. Spoon on top of the cupcakes, and place 3 mini chocolate eggs on top!
Browse more Recipes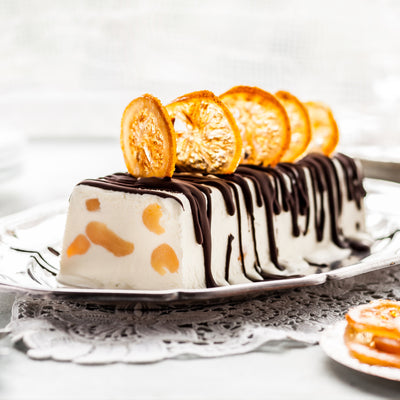 Christmas Semifreddo
Go Italian this Christmas with our Christmas Pudding Semifreddo!