Healthy Hot Chocolate
Snuggle up to a healthy hot cup of coco!
Ingredients
Instructions
In a small saucepan, combine the milk, cacao, sugar, vanilla, salt and cinnamon. Whisk until smooth.
Place the saucepan over a medium heat, bring to a simmer while whisking often. Taste and add more ingredients as needed.
Serve with cacao nibs.
Browse more Recipes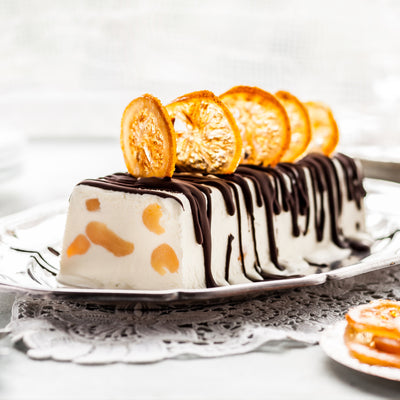 Christmas Semifreddo
Go Italian this Christmas with our Christmas Pudding Semifreddo!