Healthy Pumpkin Salad
Featured Product:
Pumpkin Seeds
Shop Now
This healthy pumpkin salad will leave you feeling oh so gourd!
Ingredients
1
Pumpkin or butternut squash
peeled and cubed
Instructions
Preheat the oven to 200C and line a baking tray with baking paper.
In a bowl, add the oil, garlic and pepper followed by the pumpkin/squash and toss to coat. Spread the pumpkin/squash onto the prepared tray and bake for 20 - 25 minutes (turning half way through) until tender but not falling apart.
Add the mixed greens to a salad bowl, place the pumpkin/squash on top, sprinkle with pumpkin seeds and drizzle with balsamic dressing to serve.
Browse more Recipes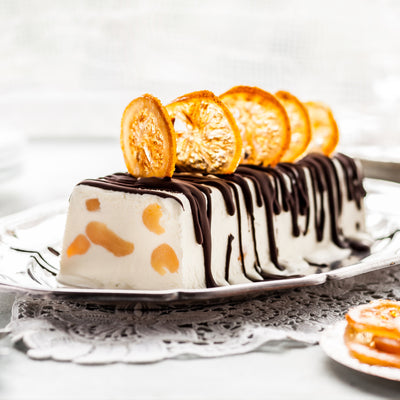 Christmas Semifreddo
Go Italian this Christmas with our Christmas Pudding Semifreddo!