Honey Roasted Brussels Sprouts 🍯
Featured Product:
Organic Dried Cranberries
Shop Now
Can't stand sprouts? Not for much longer...
Ingredients
2
tablespoons
Balsamic vinegar
Instructions
Preheat the oven to 220C and line a baking tray with foil. Remove the outer layer of the sprouts, cut the bottoms off and slice length-ways.
In a bowl, toss the sprouts, pecans and cranberries in two tablespoons of oil a long with the salt and pepper. Place the mixture on to the prepared baking tray then place in the oven and cook for 20 minutes.
Carefully remove from the oven, place the sprouts back into the bowl, add a tablespoon of oil, the balsamic vinegar and honey. Toss the sprouts until coated in the mixture, season with salt and serve.
Browse more Recipes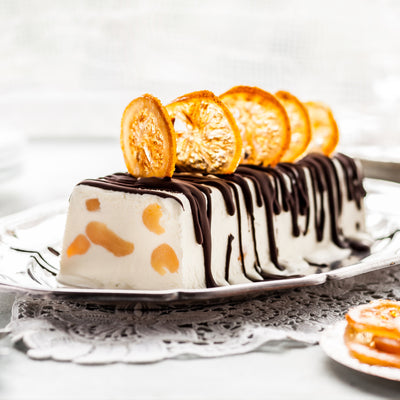 Christmas Semifreddo
Go Italian this Christmas with our Christmas Pudding Semifreddo!