Jerk Chicken Wings
Featured Product:
Jerk Seasoning
Shop Now
Marinate this feel-good, finger-licking, foolproof recipe over night!
Instructions
Place the onions, jalapeno, soy sauce, vinegar, vegetable oil, sugar and jerk seasoning into a food processor and puree until smooth.
Place the chicken in a ziplock bag with half the marinade and coat the chicken. Place in the fridge for 8 hours or overnight.
Preheat the oven to 220C, line a baking tray with oiled foil, place the chicken on the foil and brush the some of the reserved marinade. Bake for 25 minutes, brush more marinade on top and cook for a further 20 minutes.
Flip the chicken, marinade and cook for a final 10 minutes. Sprinkle with chives and squeeze lime juice on top to serve.
Browse more Recipes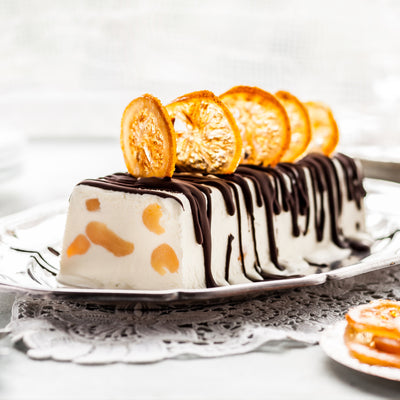 Christmas Semifreddo
Go Italian this Christmas with our Christmas Pudding Semifreddo!