Piri Piri Sauce 🌶️
Featured Product:
Piri Piri Spice Blend
Shop Now
You need this tangy sauce in your life!
Instructions
Roast the bell peppers and onions, chop and place into a blender. Blend until a paste forms, add the garlic, 120ml of lemon juice, 60ml of vinegar, the zest of one lemon, the piri piri blend and salt and blend.
Pour the mixture into a saucepan, add the bay leaves and simmer for 20 to 30 minutes. Leave to cool, remove the bay laves and pour back into the blender. Add 60ml of lemon juice, 60 ml of red wine vinegar and 30g of lemon zest. Puree while slowly pouring in the olive oil. Store in the fridge.
Browse more Recipes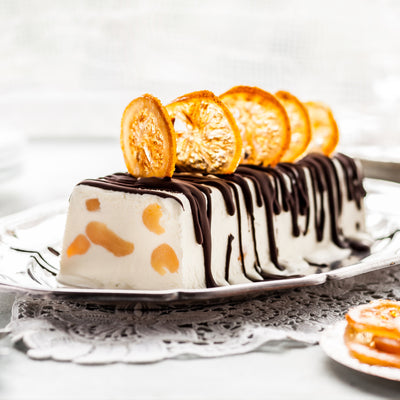 Christmas Semifreddo
Go Italian this Christmas with our Christmas Pudding Semifreddo!