Pumpkin & Spinach Pasta
Featured Product:
Pumpkin Seeds
Shop Now
This simple pumpkin and spinach pasta makes an ideal mid-week dinner!
Ingredients
500
g
Pumpkin
Peeled & cubed
Instructions
In a pan of salted water, cook the pasta until tender. Drain the pasta but keep 60ml of the pasta water.
Boil or steam the cubed pumpkin until tender, heat oil in a pan, cook the mushrooms for a couple of minutes then add the garlic and oregano.
In a large pan, combine the pasta, mushroom mixture, pumpkin, spinach and the 60ml of water and stir over a medium heat. When ready to serve, sprinkle with salt, pepper, pumpkin seeds and cheese.
Browse more Recipes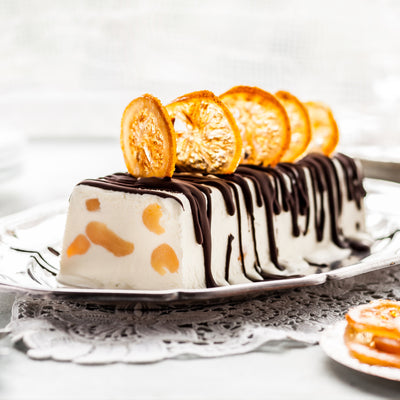 Christmas Semifreddo
Go Italian this Christmas with our Christmas Pudding Semifreddo!