Rainbow Salad In A Jar
Featured Product:
Organic Chickpeas
Shop Now
Salad jars packed with colour, nutrients and flavour!
Ingredients
Salad
Salad Dressing
2
tablespoons
Lemon juice
2
tablespoons
Apple cider vinegar
Instructions
Combine all of the salad dressing ingredients together, season with salt and pepper, taste and add more salt and pepper if needed. If the salad dressing is too tart simply add more honey.
Pour some of the salad dressing in to the bottom of a clean, glass jar. Layer up the salad ingredients (see picture) and store in the fridge.
Browse more Recipes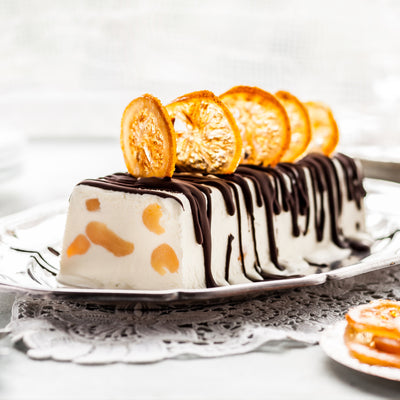 Christmas Semifreddo
Go Italian this Christmas with our Christmas Pudding Semifreddo!