Roasted Brussels Sprouts & Pumpkin Seeds
Ingredients
Leftover
Brussels sprouts
Instructions
Preheat the oven to 200C and line a baking tray with baking paper.
Arrange the sprouts on to the baking paper and drizzle with olive oil or melted coconut oil. Sprinkle the pumpkin seeds, mixed herbs, salt and pepper on top.
Toss the ingredients together, making sure the sprouts are coated.
Place in the oven for 20 minutes or until the pumpkin seeds are roasted and the sprouts are cooked through.
Serve warm with feta cheese.
Browse more Recipes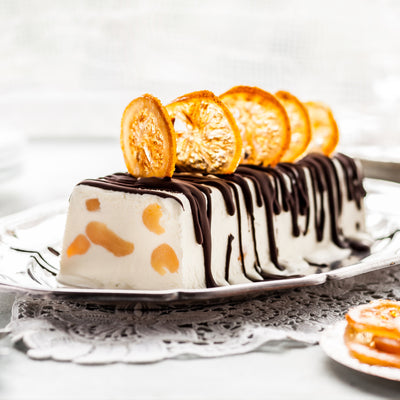 Christmas Semifreddo
Go Italian this Christmas with our Christmas Pudding Semifreddo!