Rosemary Biscuits
These herby biscuits are ridiculously easy!
Instructions
Preheat the oven to 160C and lightly grease and then line an baking tray with baking paper.
In a mixing bowl, combine the butter, sugar, honey and vanilla together until creamy. Add the flour rosemary and salt, stir until the flour is incorporated (the dough will be crumbly).
On a clean work surface, roll out the dough and cut out your desired shape. Carefully place the biscuits on to the prepared baking tray with enough space between each biscuit. Bake for 35 - 45 minutes or until golden. Leave to cool.
Browse more Recipes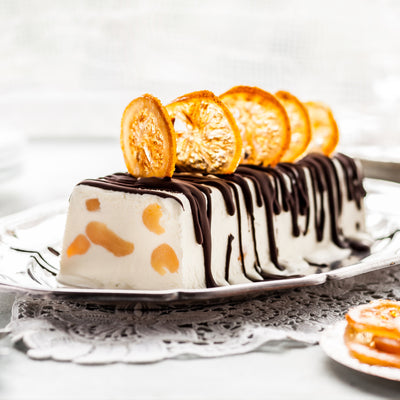 Christmas Semifreddo
Go Italian this Christmas with our Christmas Pudding Semifreddo!