Spiced Apple Pancake
Featured Product:
(True) Cinnamon Ground
Shop Now
Fluffy spiced pancakes with ooey gooey apple topping!
Ingredients
1 1/2
teaspoon
Baking powder
Instructions
In a bowl, combine the flour, baking powder, one teaspoon of cinnamon, the coconut sugar and salt.
In a separate bowl, melt the butter and combine with the egg yolk, vanilla and milk. Fold the wet and dry ingredients together a long with 180g of chopped apples.
In a separate bowl, beat the egg whites until stiff peaks form, fold the egg whites into the batter until combined.
Melt two tablespoons of butter, add the remaining apple pieces, brown sugar, cinnamon and 60ml of water. Cook while stirring until the apples have softened.
Heat a frying pan over a medium heat, melt 1 tablespoon of butter, add some of the pancake batter, cook for a couple of minutes or until golden brown, flip and cook until golden brown. Repeat with the remaining batter, stack the pancakes and top with the apple topping.
Browse more Recipes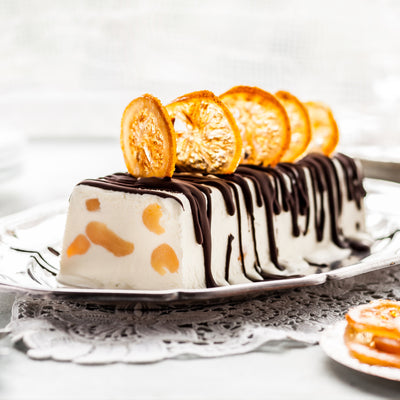 Christmas Semifreddo
Go Italian this Christmas with our Christmas Pudding Semifreddo!