Spicy Poke Bowl
Featured Product:
Chillies Crushed
Shop Now
Eat the rainbow with this deliciously nutritious poke bowl recipe!
Ingredients
Salmon
1
teaspoon
Rice wine vinegar
1
teaspoon
Sriracha chili
Cucumber
Sauce
2
tablespoons
Plain greek yogurt
Bulk Up
Instructions
Salmon
Add the salmon, soy sauce, vinegar, sriracha and sesame oil to a bowl, toss, cover with clingfilm and place in the fridge.
Cucumber
Place the vinegar, water, honey, salt and chili flakes into a saucepan, bring to a boil over a high heat then turn off the heat. Add the cucumber slices and stir. Leave to rest for 15 minutes then place in the fridge.
Sauce
Whisk the ingredients together in a small container. Add the avocado, beans, mango, pickled ginger, salmon and cucumber to the bowl. Sprinkle sesame seeds on to the salmon and drizzle the sauce on to the vegetables and fruit.
Browse more Recipes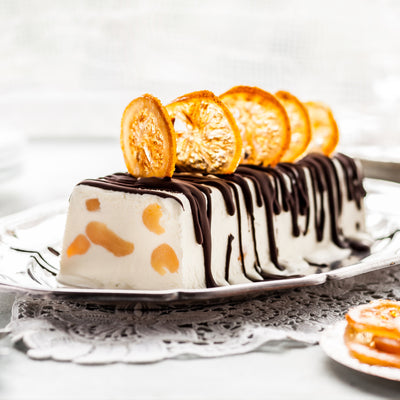 Christmas Semifreddo
Go Italian this Christmas with our Christmas Pudding Semifreddo!