Strawberries & Cream Cocktail
Featured Product:
Strawberry Fruit Powder
Shop Now
Here's some seriously beachy flavours for the weekend!
Instructions
Pour the rum, strawberries, strawberry fruit powder, lime juice, ice cubes and sugar into a blender. Blend until smooth and pour into a glass. Top with ice cream and enjoy!
Browse more Recipes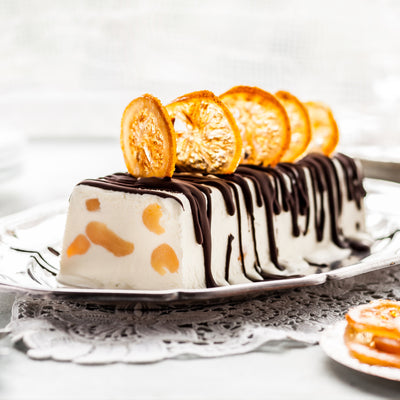 Christmas Semifreddo
Go Italian this Christmas with our Christmas Pudding Semifreddo!