Sun-Dried Tomato Pasta 🍝
Comfort food doesn't get much better than this...
Ingredients
3/4
teaspoon
Red wine vinegar
1/4
teaspoon
Red pepper flakes
Instructions
Place the tomatoes into a bowl and cover with water by an inch and soak overnight.
Add the tomatoes and 180g of the tomato water to a blender a long with the milk, vinegar, butter, basil, garlic, red pepper flakes and salt. Blend until smooth, thick and creamy.
Taste and add more salt if needed. Serve with pasta and whole sun-dried tomatoes.
Browse more Recipes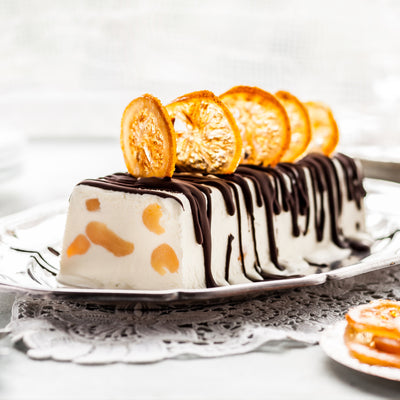 Christmas Semifreddo
Go Italian this Christmas with our Christmas Pudding Semifreddo!