Sweet Ginger Tofu
Featured Product:
Ginger Ground
Shop Now
Make tofu go from zero to hero with this moreish recipe!
Ingredients
1
teaspoon
Light soy sauce
2
tablespoons
Dark soy sauce
1
tablespoon
Rice vinegar
Instructions
Combine the ginger, soy sauce and coconut sugar in a bowl and toss in the tofu pieces. Set aside to marinate for 10 to 15 minutes.
Heat a wok with vegetable oil until it begins to smoke, add the tofu pieces and fry for 5 to 10 minutes until golden brown on both sides. Season with rice wine and rice vinegar, add the remaining marinade liquid, bring to the bubble and let the liquid reduce. Sprinkle over chilli flakes and toss.
Serve with a drizzle of marinade and a sprinkle of sesame seeds.
Browse more Recipes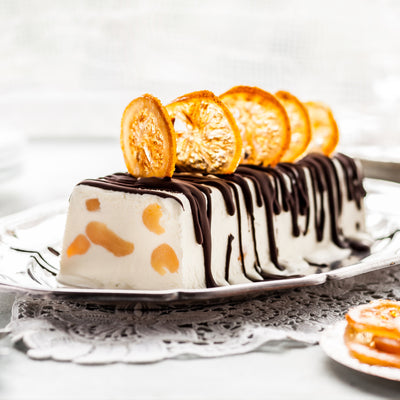 Christmas Semifreddo
Go Italian this Christmas with our Christmas Pudding Semifreddo!