Tangerine Salad 🥗
Try something a little different with our vibrant and fruity tangerine salad.
Ingredients
2
handfuls of
Leafy greens
Instructions
Carefully cut the avocado in half, remove the seed and skin then cut the avocado in to slices.
Wash and drain your chosen leafy greens, tip in to a bowl a long with slices of avocado, cucumber and tangerine segments.
Scatter with almonds, pumpkin seeds, pomegranate seeds and cress. Drizzle your favourite salad dressing on top or add salt and pepper.
Browse more Recipes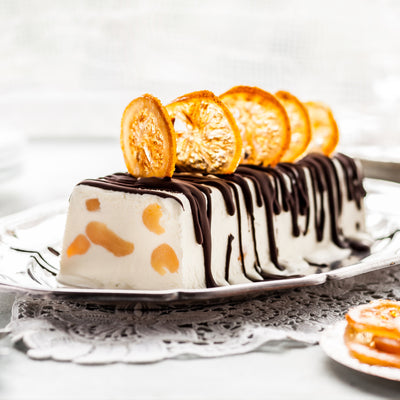 Christmas Semifreddo
Go Italian this Christmas with our Christmas Pudding Semifreddo!