Vegan Crepes 🥞
Celebrate Shrove Tuesday with these plant-based crepes!
Instructions
In a large mixing bowl, combine the flour, sugar, baking powder, 370ml of soy milk a long with the olive oil and vanilla extract. If the mixture is too thick add more milk.
Heat a pan over a medium-high heat and lightly coat in oil. Pour 3 tablespoons of the batter into the pan and twirl around to cover the bottom of the skillet.
Cook for 1 to 2 minutes until the batter is golden, loosen the edges and flip the crepe. Cook for 1 minutes more until golden. Repeat with the remaining batter and serve with your favourite fillings.
Browse more Recipes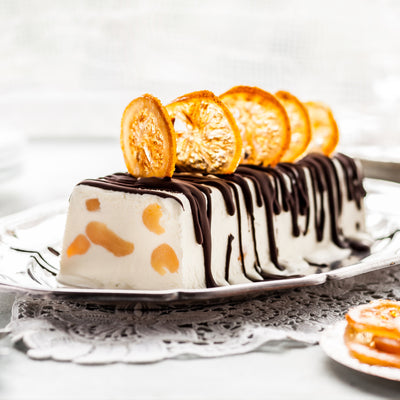 Christmas Semifreddo
Go Italian this Christmas with our Christmas Pudding Semifreddo!