Vegan Quinoa Salad On The Go
Need some lunch inspo? Try this fresh filling salad....
Ingredients
1
Red bell pepper
chopped
1
tablespoon
Red wine vinegar
Instructions
Combine the quinoa and water in a medium saucepan, bring to a boil over a medium-high heat, reduce the heat to a gentle simmer and cook until the quinoa absorbs the water. Remove from the heat, cover and leave for 5 minutes to fluff up.
In a bowl, mix the chickpeas, cucumber, bell pepper, onion and parsley and set aside.
In a small bowl, combine the olive oil, lemon juice, vinegar, garlic and salt and set aside.
Once the quinoa is almost cool, add to a container a long with the other ingredients, season with salt and pepper, drizzle with the olive oil mixture, toss and enjoy!
Browse more Recipes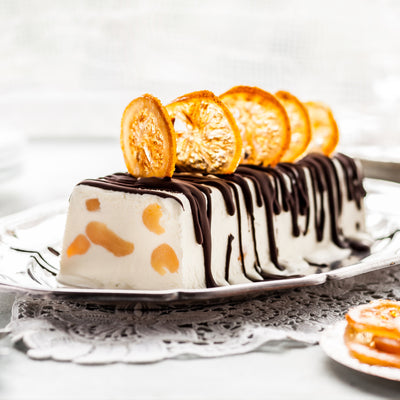 Christmas Semifreddo
Go Italian this Christmas with our Christmas Pudding Semifreddo!