Watermelon Radish Salad
A colourful summer salad that's full of flavour, perfect for picnic weather!
Instructions
Add slices of watermelon radish to the bottom of a bowl or plate overlapping one another (see picture).
Place slices of cucumber on top in a circular shape, top with radish slices, greens and scatter with sesame seeds and salt.
Browse more Recipes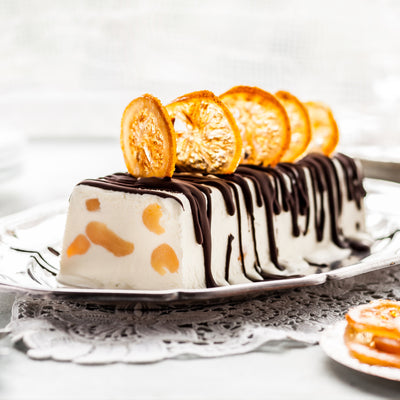 Christmas Semifreddo
Go Italian this Christmas with our Christmas Pudding Semifreddo!