Almond Pesto
Making your own pesto has never been easier! Try our quick and simple pesto recipe using whole almonds.
Instructions
Over a medium heat, toast the almonds by stirring frequently.
Using a food processor, blend the toasted almonds, basil, garlic, olive oil, nutmeg, salt and pepper until a puree texture forms.
Use on pasta, pizza and as a dressing or stir in to couscous and spread thinly on to sourdough and top with cheese and tomato.
Browse more Recipes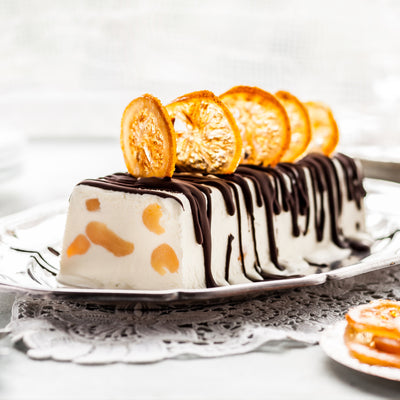 Christmas Semifreddo
Go Italian this Christmas with our Christmas Pudding Semifreddo!