Apple Pie Smoothie
Move over pumpkin spice and make way for apple pie smoothies!
Instructions
Tip the apple, almond milk, greek yogurt, oats, cinnamon, nutmeg and ice cubes in to a blender and combine.
Taste, add honey to sweeten if needed, pour in to a glass and garnish with cinnamon, star anise and a cinnamon stick.
Browse more Recipes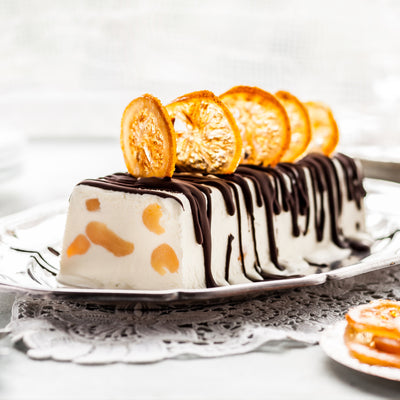 Christmas Semifreddo
Go Italian this Christmas with our Christmas Pudding Semifreddo!