Beachy Smoothie Bowl
Featured Product:
Blueberry Fruit Powder
Shop Now
Bring the beach to your kitchen with this Insta-worthy smoothie bowl!
Ingredients
Smoothie
1-2
teaspoons
Blue spirulina powder
A
handful of
Frozen blueberries
Edible Sand
Instructions
Smoothie
Place the banana, hemp seeds, spirulina powder, coconut milk, frozen blueberries and blueberry powder into a blender and blend until smooth.
Sand
In a mixing bowl, cream the butter and sugar together followed by the vanilla, oat and salt. A sandy consistency should form.
Spoon the smoothie into a bowl and top with the sandy mixture and blueberries.
Browse more Recipes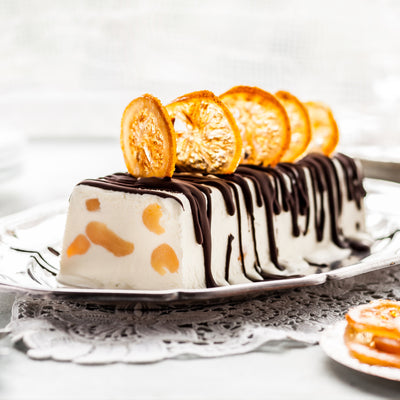 Christmas Semifreddo
Go Italian this Christmas with our Christmas Pudding Semifreddo!