Cranberry, Pecan & Sprout Salad
Who said Christmas has to be unhealthy?!
Ingredients
Salad
85
g
Pecans
chopped and toasted
1
Shallot
peeled and finely chopped
Orange Vinaigrette
Orange juice
freshly squeezed
2
tablespoons
Apple cider vinegar
2
teaspoons
Dijon mustard
Instructions
Orange Vinaigrette
In a small bowl, whisk all of the ingredients together until combined.
Salad
Combine the shredded Brussels, cooked quinoa, dried cranberries, chopped pecans and shallot in a large bowl. Drizzle evenly with the vinaigrette, then toss until completely combined.
Taste and season the salad with extra salt and pepper, as needed.
Browse more Recipes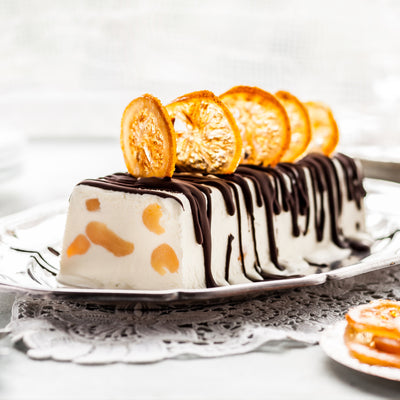 Christmas Semifreddo
Go Italian this Christmas with our Christmas Pudding Semifreddo!