Easy Vegan Pie
Comfort food that's quick and easy? YES PLEASE!
Ingredients
3
tablespoon
Nutritional yeast
Instructions
Bring the water, quinoa, nutritional yeast, salt, onion powder, garlic powder and butter to a boil, reduce to a simmer, cover and leave for 20 minutes until fluffy then remove from the heat.
Stir in the spinach, kale and coconut milk and season with salt and pepper.
Grease a pie dish with coconut oil, on a clean work surface lightly dusted with flour, roll out the pastry and line the pie dish with the pastry. Cut around the edges, pack into the dish and spoon the quinoa filling inside.
Roll out the pastry one last time, lay on top of the pie and trim the edges, using your fingers pinch the pie pastry together. Lightly brush the top of the pie with plant-based milk and place in a 230C, preheated oven until golden brown and crispy and piping hot.
Browse more Recipes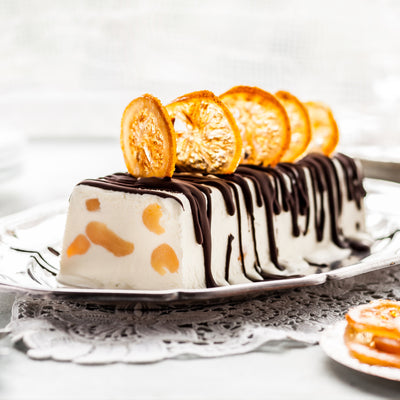 Christmas Semifreddo
Go Italian this Christmas with our Christmas Pudding Semifreddo!