Epic Falafel Kale Salad With Tahini Dressing
Featured Product:
Garlic Powder
Shop Now
A refreshingly healthy lunch that's 100% plant based!
Ingredients
Salad
Tahini Dressing
Instructions
Salad
Place the kale in a large bowl and drizzle with lemon juice. Using your hands, massage the kale for a minute, incorporating the lemon juice into the kale. Place the kale in the fridge.
Dressing
In a bowl, combine the tahini, sea salt and garlic powder then add a little water at a time while whisking until you have a creamy sauce.
Place the kale into a bowl, add homemade falafel, spoon some of the tahini dressing on top, sprinkle with cranberries, crushed pecans and chunks of avocado.
Browse more Recipes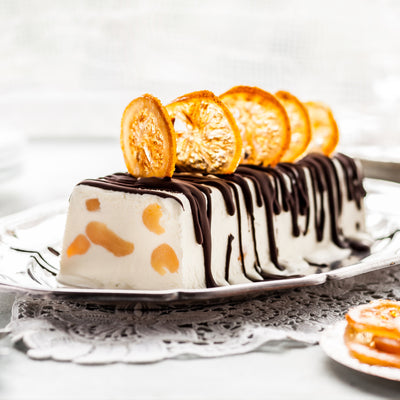 Christmas Semifreddo
Go Italian this Christmas with our Christmas Pudding Semifreddo!