Gluten Free Matcha Tartlets
Featured Product:
Organic Virgin Coconut Oil
Shop Now
Creamy matcha tartlets that are gluten free AND vegan!
Ingredients
5
Dates
pitted and chopped
95
g
Cashews
soaked & drained
Instructions
Preheat the oven to 180C and line a baking tray with baking paper. Add the desiccated coconut to the tray and bake for 3 to 4 minutes or until toasted. Tip into a blender a long with the walnuts, dates, cacao powder and a pinch of salt and blend until the mixture sticks together. Press the mixture into tart shells.
In a clean blender, add the cashews, coconut milk, coconut oil, syrup, matcha powder and vanilla and blend until smooth. Pour into the tart shells and place in the fridge until set.
Browse more Recipes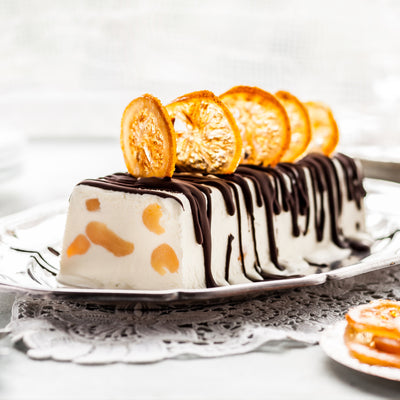 Christmas Semifreddo
Go Italian this Christmas with our Christmas Pudding Semifreddo!