Kashmiri Curry
Featured Product:
Kashmiri Curry Powder (Mild)
Shop Now
Kashmiri curry is mildly spicy, sweet, creamy and rich in flavour!
Ingredients
800
g
Chicken
skinned & cut into 8 pieces
1
tablespoon
Ground almonds
2
Apples
peeled, cored and sliced
Instructions
Heat the oil in a frying pan, sauté the onions then add the cardamom pods and cook for 1 - 2 minutes.
Add the chicken pieces to the pan and fry for 3 - 4 minutes.
Lower the heat, stir in the Kashmiri Curry Powder, Garam Masala, ginger, garlic, bay leaf and ground almonds for 2 - 3 minutes.
Beat the yoghurt, pour into the mixture and stir for another few minutes.
Add the apples, cover and cook for 15 minutes. Once the chicken is cooked, serve with chopped coriander leaves on top. (Remove the cardamom pods before serving!)
Browse more Recipes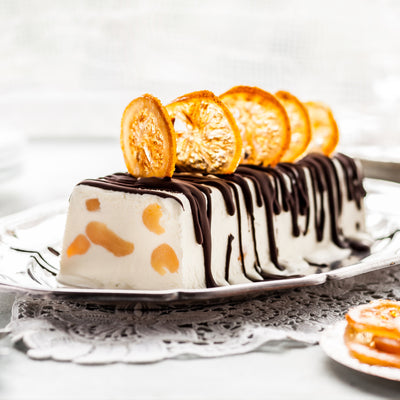 Christmas Semifreddo
Go Italian this Christmas with our Christmas Pudding Semifreddo!