Lemon Chia Seed Pancakes
Featured Product:
Organic Chia Seeds
Shop Now
Traditional pancakes with a twist...
Ingredients
240
ml
Oat milks
(or one cup non-dairy milk + juice from 1 lemon or 1 tbsp apple cider vinegar)
Instructions
Heat coconut oil or butter in a frying pan, melt and cover the pan.
Combine the milk and lemon zest in a bowl and leave to sit.
Add the flour, baking soda, baking powder, chia seeds and coconut sugar in a bowl and combine. Tip in the buttermilk and lemon zest and mix.
Pour the batter on to the pan and cook on a low heat for 5 minutes or until the pancakes turn a golden brown colour and begin to bubble. Using a spatula, flip the pancake and cook on the other side.
Serve with fresh fruit and pure maple syrup.
Browse more Recipes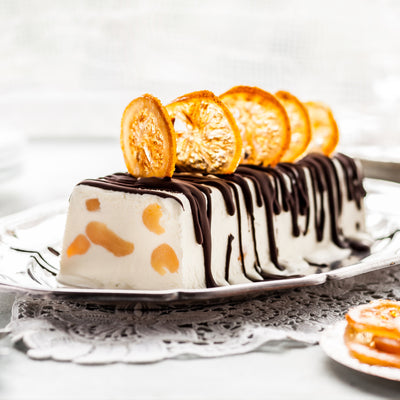 Christmas Semifreddo
Go Italian this Christmas with our Christmas Pudding Semifreddo!