No Bake Carrot Cake Bites 🥕
Featured Product:
Nutmeg Ground
Shop Now
Naturally sweetened carrot bites take just 30 minutes to make!
Ingredients
85
g
Carrot
peeled & grated
200
g
Medjool dates
pit removed
210
g
Walnuts, pecans or cashews
Instructions
Peel and grate the carrots then tip the dates into a food processor and blend until small parts remain. Scoop out the dates and set to one side.
Add the nuts, vanilla, salt and spices to the food processor and blend for 15 seconds. Add the dates and shredded carrots and pulse in 1 second increments until a loose dough forms. Do not over blend!
Once you have a dough-like mixture, add 2 tablespoons of flour at a time and pulse to combine until you have a crumbly dough. Add the currants and stir.
Scoop out 2 tablespoons of mixture at a time and mix into balls using your hands. Dip into melted chocolate and place on a baking tray lined with baking paper. Place in the fridge to set.
Browse more Recipes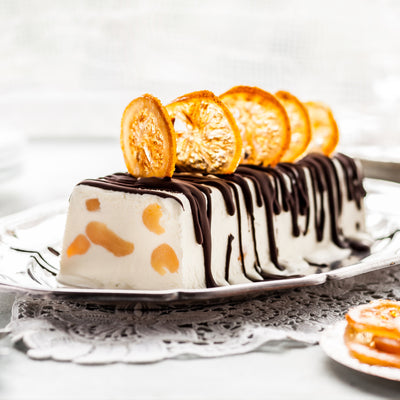 Christmas Semifreddo
Go Italian this Christmas with our Christmas Pudding Semifreddo!