Perfectly Creamy Mashed Potatoes
The secret to perfect mash!
Ingredients
900
g
Potatoes
peeled and quartered
Instructions
Place the potatoes into a pan of cold water, add a pinch of salt and bring to the boil.
When the water is boiling, lower the heat, cover with a lid and leave to simmer for 15 minutes or until the potatoes are cooked through. Drain the potatoes.
Tip the milk and butter in to a pan, heat until the butter melts and tip in the potatoes. Add the parsley and mash the potatoes using a fork or masher.
Whip the potato with a wooden spoon, season with salt, pepper and chives and serve.
Browse more Recipes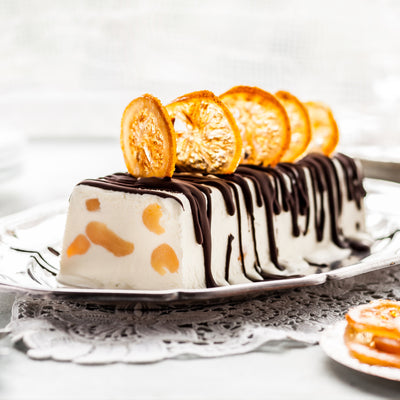 Christmas Semifreddo
Go Italian this Christmas with our Christmas Pudding Semifreddo!